Joanna Kraus
psykoterapeuttikoulutuksessa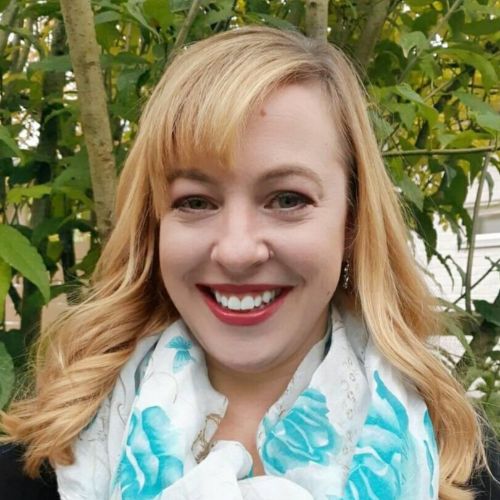 Erikoistumiset

Ahdistuneisuus
Elämänkriisi
Eroterapia
Itsetuntemus
Kognitiivinen käyttäytymisterapia
Masennus
Mielialahäiriöt
Paniikkihäiriöt
Pariterapia
Perheterapia
Ratkaisukeskeinen psykoterapia
Stressi
Suru
Työssäjaksaminen
Työuupumus
Uupumus
Yksilöterapia

Erikoistumiset

Ahdistuneisuus
Elämänkriisi
Eroterapia
Itsetuntemus
Kognitiivinen käyttäytymisterapia
Masennus
Mielialahäiriöt
Paniikkihäiriöt
Pariterapia
Perheterapia
Ratkaisukeskeinen psykoterapia
Stressi
Suru
Työssäjaksaminen
Työuupumus
Uupumus
Yksilöterapia
Kuvaus
Joanna Kraus, LMHC 
Pariterapeutti
Mental Health Counselor (New York LMHC)
Couples Therapy
All couples face challenges, and every relationship requires attention and care. Couples therapy can help work on correcting and avoiding problems in relationships, as well as further improving already healthy ones. The biggest misconception is that only couples on the brink of a break-up need counseling. Fact is, ALL couples can benefit from it. From learning effective communication strategies, learning to compromise, adjusting to life-changes, to rediscovering the passion and closeness of a new relationship, every couple can benefit from meeting with an objective third party. My goal is to provide a warm, safe, comfortable environment where both members of the couple are heard and valued. I will help you overcome challenges- big or small- or simply help your relationship become even closer and healthier than before.
Although I specialize in working with couples, I will also gladly provide individual or family therapy, especially for those looking for a native English-speaking therapist.
Language: English (Finnish also possible)
Credentials: New York State Licensed Mental Health Counselor (LMHC)
Työkokemuksen ja koulutuksen avulla hankittu erikoistuminen
Education: Master of Science/Certificate of Advanced Study in Mental Health Counseling from SUNY Oswego, in Oswego, NY, USA
I am also currently enrolled in the Family- and Couples Therapy Psychotherapy program through the University of Jyväskylä.
Experience: As a therapist and family worker, I have worked with children, adolescents, adults, couples, and families using client-centered, solution focused, cognitive behavioral, and integrative counseling. I have helped couples and families deal with issues ranging from improving closeness, to learning communication skills, to parenting challenges, to navigating divorce and co-parenting. My experience also includes working with immigrant families, helping them integrate and adjust to their new home.
Tietoa tiloista, laitteista ja kuntoutuksen toteuttamispaikoista
I'm currently working at Mielipalvelut in Helsinki's Meilahti district. 
Ajanvaraus
Palveluntarjoajalla ei ole ajanvarauskalenteri käytössä.
Ole yhteydessä palveluntarjoajaan tiedustellaksesi vapaita aikoja.
Palveluhinnasto
Palveluhinnasto ei käytössä