Therapeutic photography exercises
Every one of us sometimes needs a reminder of the good things in our lives. There are often times where the positive things are masked by life's challenges or we are distracted, focusing on what we want, losing sight of what we have.
I have used the following technique with clients if they have lost sight of their passion and interests. When they have lost sight of the positives.
The concept behind this technique is to search your surroundings and capture even the smallest positive things in your daily life, helping remind you of what you have.
Exercise one "Daily photographing"
1) Start taking photos of the things that make you happy. Be deliberate with the exercise, you may find yourself taking photos of even the smallest things that seem insignificant but bring you some level of satisfaction. These photos will be unique to what you value.
2) Make a collection of your photos that can be referred back to as a reminder.
3) Share the photos with someone, be it your therapist, partner, friends etc. Sharing helps put a spotlight on the things we value.
Exercise two "Different perspectives"
1) Find a space that inspires you.
2) Take a picture of the landscape as a whole.
3) Find something in the photo that catches your attention. Move toward that thing and take another photo from the closer angle.
4) Repeat the process and take a third photo.
See the result. You have 3 or more pictures from different perspectives.
An example would be a photo of a park, then a photo of a tree that attracts your attention, then a photo of the leaves on the tree, then even another photo of a single leaf.
The idea behind this practice is to make us think. Sometimes our life in the big picture might seem complex. As we start to narrow our view, we see the small but meaningful things that can take some of our focus. It is a reminder to notice the little things in our lives that can bring us joy. It can also work in reverse, if we are stressing over something that is relatively small or meaningless, we can take a step back to see the bigger picture of our lives, focusing on the overall positivity.
Xx Jasmin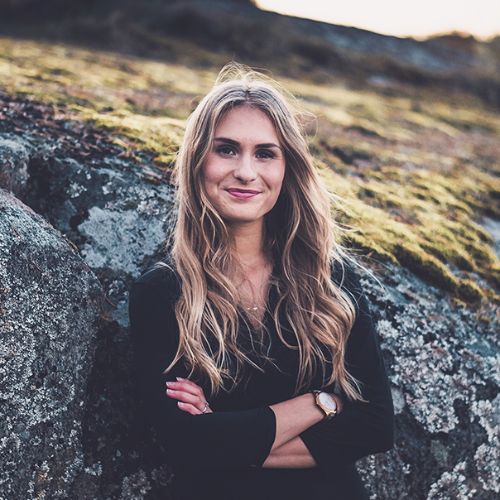 Jasmin Jenkins
PARIN JA PERHEEN HETKI
Jasmin Jenkins, perheneuvolan sosiaalityöntekijä, pari-ja perhepsykoterapeutti opiskelija, vaimo ja äiti. Vietetään yhdessä hetki sinulle tärkeiden asioiden parissa suomeksi tai englanniksi. Minä olen sinua ammattilaisena kuuntelemassa, tukemassa ja tarjoamassa turvallisen paikan terapeuttiseen keskusteluun. Meille kaikille tulee elämässämme vastaan tilanteita ja hetkiä, joihin tarvitsemme ymmärrystä ja toisen läsnäoloa. Koen, että erityisesti elämämme muutosvaiheet ovat tilanteita, joihin saatamme tarvita enemmän tukea - oli muutokset isoja tai pieniä. Erityisosaamiseeni kuuluu parisuhteen eri vaiheiden tukeminen, vanhemmaksi tulo ja siihen kasvaminen kumppanin kanssa sekä eroauttaminen. Nämä teemat ovat lähellä sydäntäni.
Haluan auttaa sinua ymmärtämään ja rohkaista tutkimaan, mitä erilaiset vaiheet elämässä tarkoittaa sekä tarjota terapeuttista apua erilaisiin elämänvaiheisiin ennaltaehkäisevästi tai kriisin ollessa aktiivinen. Vietetään yhdessä hetki näiden teemojan äärellä, elämän merkityksellisissä hetkissä.