Maintaining Healthy Romantic Relationships
n my work, I regularly deal with couples who are going through difficult periods in their relationships. Here are 3 common themes that I regularly discuss with couples that can both prevent conflict and help resolve it if it is already present.
Self-awareness and the awareness of your partners characteristics
Self-awareness is the capacity for introspection and the ability to monitor your own emotions in different situations. It involves having a clear perception of how you fit into your environment and an understanding of your own strengths and weaknesses. In the context of a relationship, it is just as important that you are consciously aware of your partners characteristics. Having this awareness will help you keep things in perspective and help you both manage your levels of expectation in different situations.
Tip: Take a moment to note down a few things in a past or present relationship that you can improve on. Self-assessment is key to progression. Ask your partner to do the same and then speak about what you have both come up with.
Speak your minds
Speak openly with your partner. It's important that you give positive reinforcement when you are happy with your partner and make it clear to them when they have fallen short of your expectations. The better you get at having this mutual understanding of each other through discussion, the more harmonious and loving your relationship will be.
Tip: Clinical psychologist, professor and author Dr Jordan Peterson concludes that it is essential to commit at least 90 minutes per week to speaking with your partner about your life together. Speak about what you are happy about and where you can both improve. The idea of a date night each week sounds corny but is a good option for keeping a healthy dialogue open.
Control your emotions
Be kind and patient with each other. Our instincts often tell us to give into our emotions. It is easy to lose your patience in the moment. The more effective we become at mastering our own emotions in a relationship, the smoother and happier things become. When you desire more from your partner in a certain aspect of your lives, be open and direct with them, but also be patient. Learning new habits can take time. In return you will hopefully receive the same level of patience.
Tip: The next time you find yourself in a discussion with your partner that is becoming heated, stop yourself, be self-aware in that moment, think about your emotions and take a breath. We can show our love in these moments by finding our calmer selves.
For more information have a look at these websites (references):
– Jordan Peterson and his ideas: https://www.youtube.com/results?search_query=jordan+peterson
– Tony Robbins and his ideas: https://www.youtube.com/results?search_query=tony+robbins
– Parisuhdekeskus Kataja: https://parisuhdekeskus.fi/
– Väestöliiton tunnekeskeinen parisuhdekurssi: http://www.vaestoliitto.fi/parisuhde/nettikurssit/tunnekeskeinen-parisuhdekurssi/
– Mielenterveystalo Parisuhteen omahoito: https://www.mielenterveystalo.fi/aikuiset/itsehoito-ja-oppaat/itsehoito/parisuhteen_omahoito/Pages/default.aspx
Xx Jasmin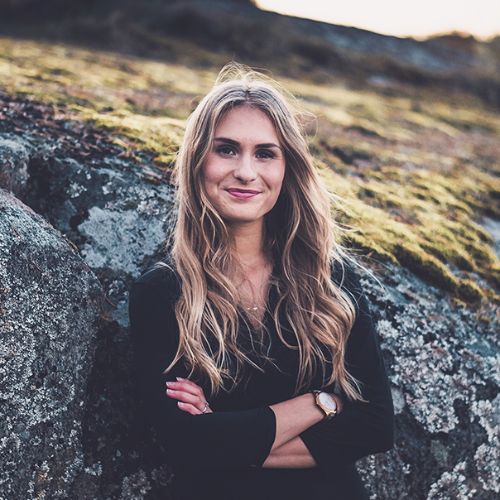 Jasmin Jenkins
PARIN JA PERHEEN HETKI
Jasmin Jenkins, perheneuvolan sosiaalityöntekijä, pari-ja perhepsykoterapeutti opiskelija, vaimo ja äiti. Vietetään yhdessä hetki sinulle tärkeiden asioiden parissa suomeksi tai englanniksi. Minä olen sinua ammattilaisena kuuntelemassa, tukemassa ja tarjoamassa turvallisen paikan terapeuttiseen keskusteluun. Meille kaikille tulee elämässämme vastaan tilanteita ja hetkiä, joihin tarvitsemme ymmärrystä ja toisen läsnäoloa. Koen, että erityisesti elämämme muutosvaiheet ovat tilanteita, joihin saatamme tarvita enemmän tukea - oli muutokset isoja tai pieniä. Erityisosaamiseeni kuuluu parisuhteen eri vaiheiden tukeminen, vanhemmaksi tulo ja siihen kasvaminen kumppanin kanssa sekä eroauttaminen. Nämä teemat ovat lähellä sydäntäni.
Haluan auttaa sinua ymmärtämään ja rohkaista tutkimaan, mitä erilaiset vaiheet elämässä tarkoittaa sekä tarjota terapeuttista apua erilaisiin elämänvaiheisiin ennaltaehkäisevästi tai kriisin ollessa aktiivinen. Vietetään yhdessä hetki näiden teemojan äärellä, elämän merkityksellisissä hetkissä.