The 3 Key Aspects of Setting and Achieving Goals
The concept of goal setting is often misrepresented. The main misrepresentation being that when talking about setting and achieving goals, there isn't enough emphasis on the amount of thinking and energy that goes into the process. It is a complex idea that challenges us but is often trivialized into simply writing a goal down and hoping the rest will just figure itself out.
Like most of us, ever since I was young, in many areas of my life I have been told to set goals. What was never really explained though was the complex thinking behind goal setting, the reasoning behind the concept and how we can more effectively achieve those goals. I feel there is also a stigma around goal setting that exists for many of us. It exists because we can all point to numerous occasions in our lives where we have set a goal for ourselves and either failed to achieve the goal, or we haven't even given that goal a second thought. What I will try to do below is highlight some of the more prevalent features of setting and achieving goals. I'm hoping this will kickstart some new habits in our lives and help remove some of the stigma around the concept. I will also point out how setting and achieving goals makes up such a big part of social work.
Why we set goals
Before we dive into the key aspects of setting and achieving goals, I thought it is worth discussing the reasons why we as humans find ourselves grappling with the idea in the first place.
It sounds simple, we set a goal because we want to achieve that goal. But what is it inside of us as humans that pushes us to want to achieve goals. One source of explanation is Maslow's hierarchy of needs written by Andrew Maslow in his 1943 paper, 'A Theory of Human Motivation'. The basic concept behind the theory is that within all humans there is a set of common needs. The common theme I see behind Maslow's theory and how it relates to goal setting is the innate human need to make progress and grow.
The 3 steps to setting and achieving goals
From what I have read and understood, I have tried to break the subject down as I see it into 3 parts. Many of these ideas will sound simple but they are all worth noting.
Setting the Goal
See a situation as it is, see it as you want it to be and set your goals accordingly. Be honest with yourself and your life situation. See where progress needs to be made or new avenues that need exploring. Set your goals accordingly.
Have a larger (long term) goal in mind, breaking it down into incremental (short term) goals. For example, having the larger goal of getting into the best physical shape of your life. You can then break it down into the smaller goal of working out 4 days a week. This can then be broken down again into what you do in each workout. This break down can continue as long as you need it to.
Be specific in the goals you set. We cannot hit a goal if we don't know exactly what it is. The more specific we are in the goals we set, the more likely we are to achieve them.
Make the goal achievable. Often, we set ourselves unachievable goals or fail to break our goals down into incremental steps, so we become intimidated or disheartened by even the idea of the journey. Go easy on yourself, start with small steps.
Write your goals down if you need to. Keep a list. Everyone is different when it comes to remembering to do something but writing goals down, big or small, will always help to some degree.
Make your goals interesting and relevant to you. The reasons to set a goal must be compelling enough to keep you motivated. Reasons can be positive or negative. 'I will lose this if I don't achieve this goal' or 'I will gain this if I do achieve this goal'.
Visualise
Visualise your goal, how it will feel to achieve it, what it looks like, what it feels like. The emotions and feelings that come to the surface during this process can build belief, helping propel us towards the goal at hand and maintaining focus.
Taking the necessary action required to achieve the goal
Break the goal down into achievable incremental steps. Be realistic with the expectations of yourself especially in the initial stages.
Find ways to remind yourself of what you can do today, making lists, setting alarms etc. Refer to your lists as much as needed.
Stick to a routine. We all have off moments, but the aim should be to stick to it daily.
Constantly remind yourself through visualisation of the feelings that will result from achieving that goal. This will help maintain our belief.
Re-visit your goals regularly. Make adjustments and additions as you go.
Be resilient.
How Goal Setting relates to Social Work
Every day in our offices we meet clients who are facing difficult situations. We sit with them, we try and analyse the situation honestly then we try and discuss a path forward. It is often hard for our clients to see a bright future or even a better day when their daily lives are surrounded by problems. They might have their own individual goals, but they often do not have the energy to do anything about it. It is possible that some clients do not even want to think about their goals out of lost hope or a fear of failure. They can be very deep in dark thoughts. Every day we must work to be sensitive to the needs of our clients as much as possible, while at the same time, trying to help them realise what their own goals are, and how they can approach them. If you are in this kind of situation, you are not alone. Sometimes you just need someone to hold your hand and motivate you to keep going. This someone can be a family member or friend or even a professional like myself. The work that we do in the family therapy offices is essential in helping families and individuals in need of assistance.
I Challenge You
I urge you to commit 5 minutes of your time to think about goal setting. Think about things that you desire or thing's that you have been meaning to take care of, but haven't got around to it. I am hoping 5 minutes will be long enough to spark something bigger within you. I will be doing the same.
Xx Jasmin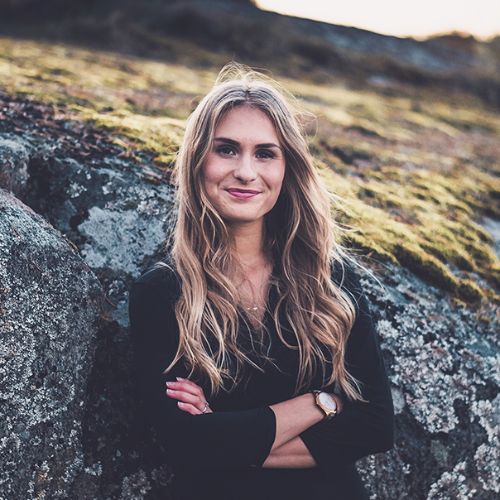 Jasmin Jenkins
PARIN JA PERHEEN HETKI
Jasmin Jenkins, perheneuvolan sosiaalityöntekijä, pari-ja perhepsykoterapeutti opiskelija, vaimo ja äiti. Vietetään yhdessä hetki sinulle tärkeiden asioiden parissa suomeksi tai englanniksi. Minä olen sinua ammattilaisena kuuntelemassa, tukemassa ja tarjoamassa turvallisen paikan terapeuttiseen keskusteluun. Meille kaikille tulee elämässämme vastaan tilanteita ja hetkiä, joihin tarvitsemme ymmärrystä ja toisen läsnäoloa. Koen, että erityisesti elämämme muutosvaiheet ovat tilanteita, joihin saatamme tarvita enemmän tukea - oli muutokset isoja tai pieniä. Erityisosaamiseeni kuuluu parisuhteen eri vaiheiden tukeminen, vanhemmaksi tulo ja siihen kasvaminen kumppanin kanssa sekä eroauttaminen. Nämä teemat ovat lähellä sydäntäni.
Haluan auttaa sinua ymmärtämään ja rohkaista tutkimaan, mitä erilaiset vaiheet elämässä tarkoittaa sekä tarjota terapeuttista apua erilaisiin elämänvaiheisiin ennaltaehkäisevästi tai kriisin ollessa aktiivinen. Vietetään yhdessä hetki näiden teemojan äärellä, elämän merkityksellisissä hetkissä.